Thanks so much for hanging out for listening in to my episode with Britney!
This page contains links to all my favourite resources and information on how to connect with me further.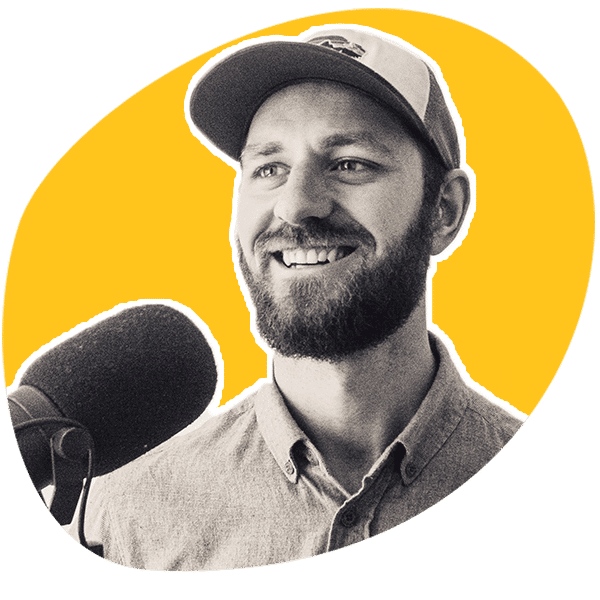 Get a Free Podcast Marketing Assessment
Discover the fastest way to grow with this personalized podcast marketing audit.
Complete the 2-minute questionnaire and get instant access to a personalized assessment of your marketing strategy & actionable recommendations on where to focus your time and energy to accelerate growth.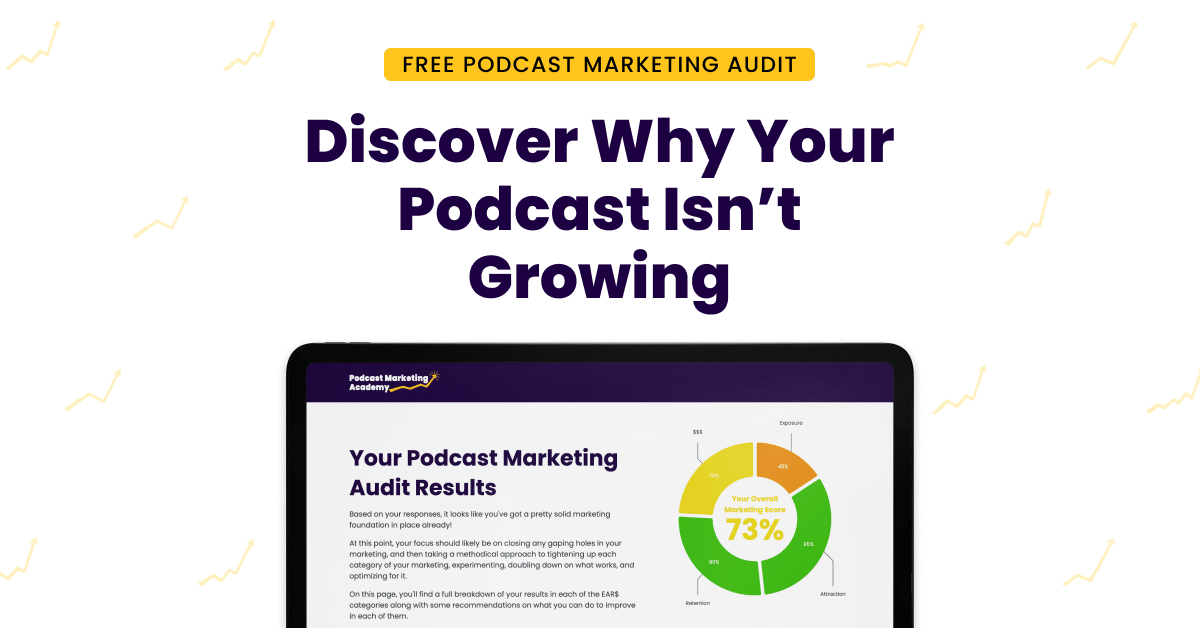 1. Every Wednesday, I send out the Scrappy Podcasting Newsletter. In each issue I share a 2-minute (often unconventional) marketing idea to help you punch above your weight as an underdog brand or creator. You can sign up here.
2. I also send out my Creative Wayfinding Newsletter. Each issue explores the question of how to navigate the wilds of meaningful creative work with clarity, purpose, and confidence. You can sign up here.
It's the thing I'm most proud to create and I'd be honoured to deliver it to you.
3. Connect with me on  Twitter and send me a DM to introduce yourself (I'm less active on LinkedIn & Instagram but those work too).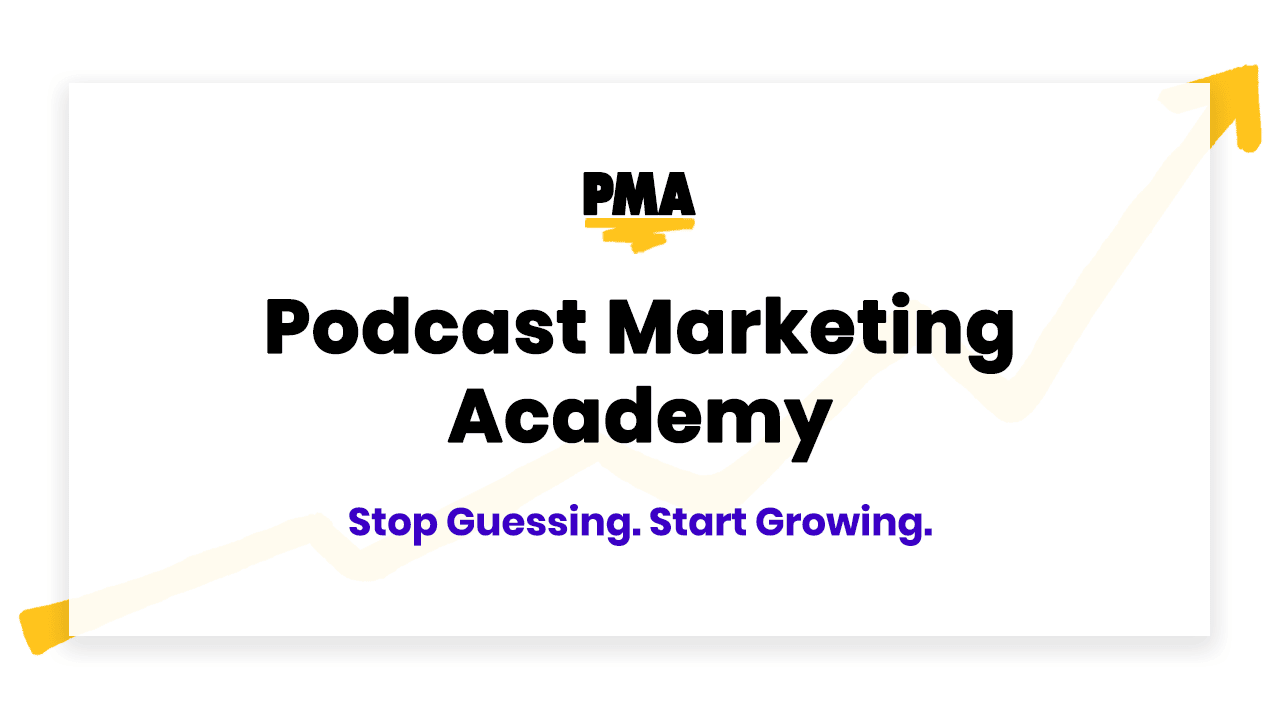 Podcast Marketing Academy is a high-intensity course for big-thinking business owners looking to grow an audience of raving fans & develop a reliable stream of clients and customers.
This is my signature academy and is the most comprehensive podcast marketing training available.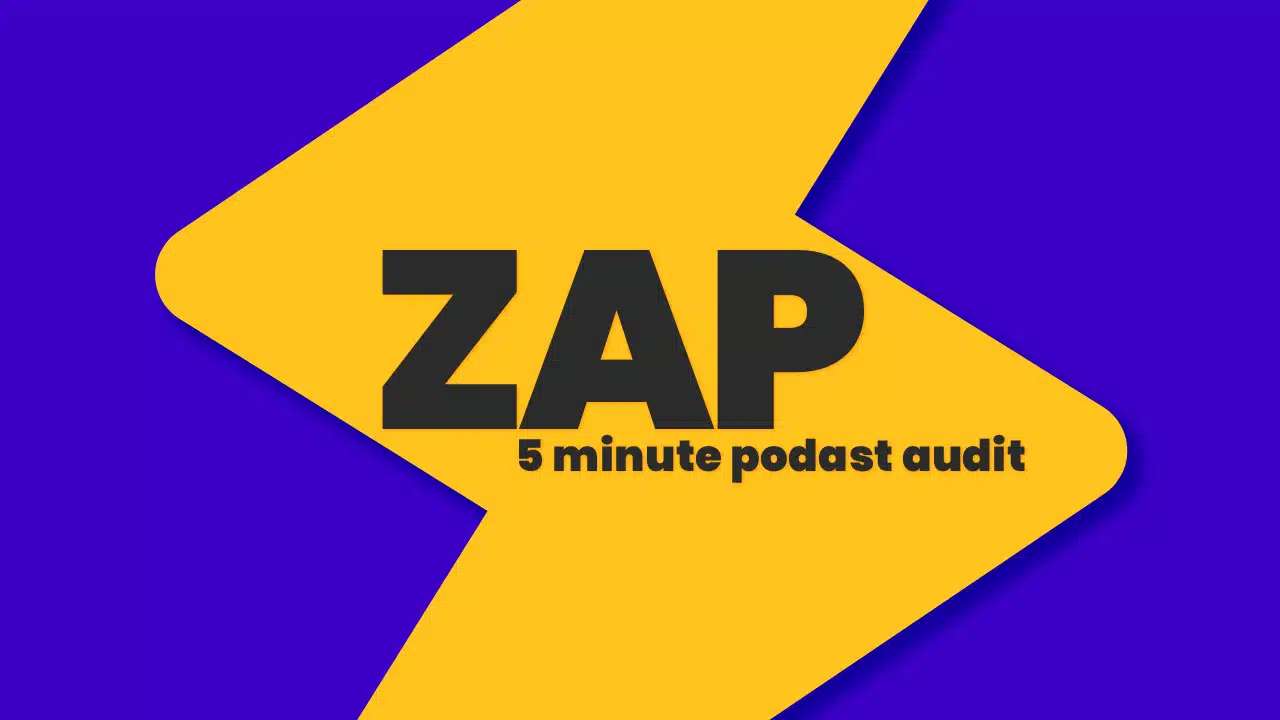 Identify the absolute lowest hanging fruit for converting more browsers into subscribers.
In these ultra-affordable micro-audits, I set a timer for 5-minutes, start a video recording, and then pack as much advice as possible in before the buzzer rings.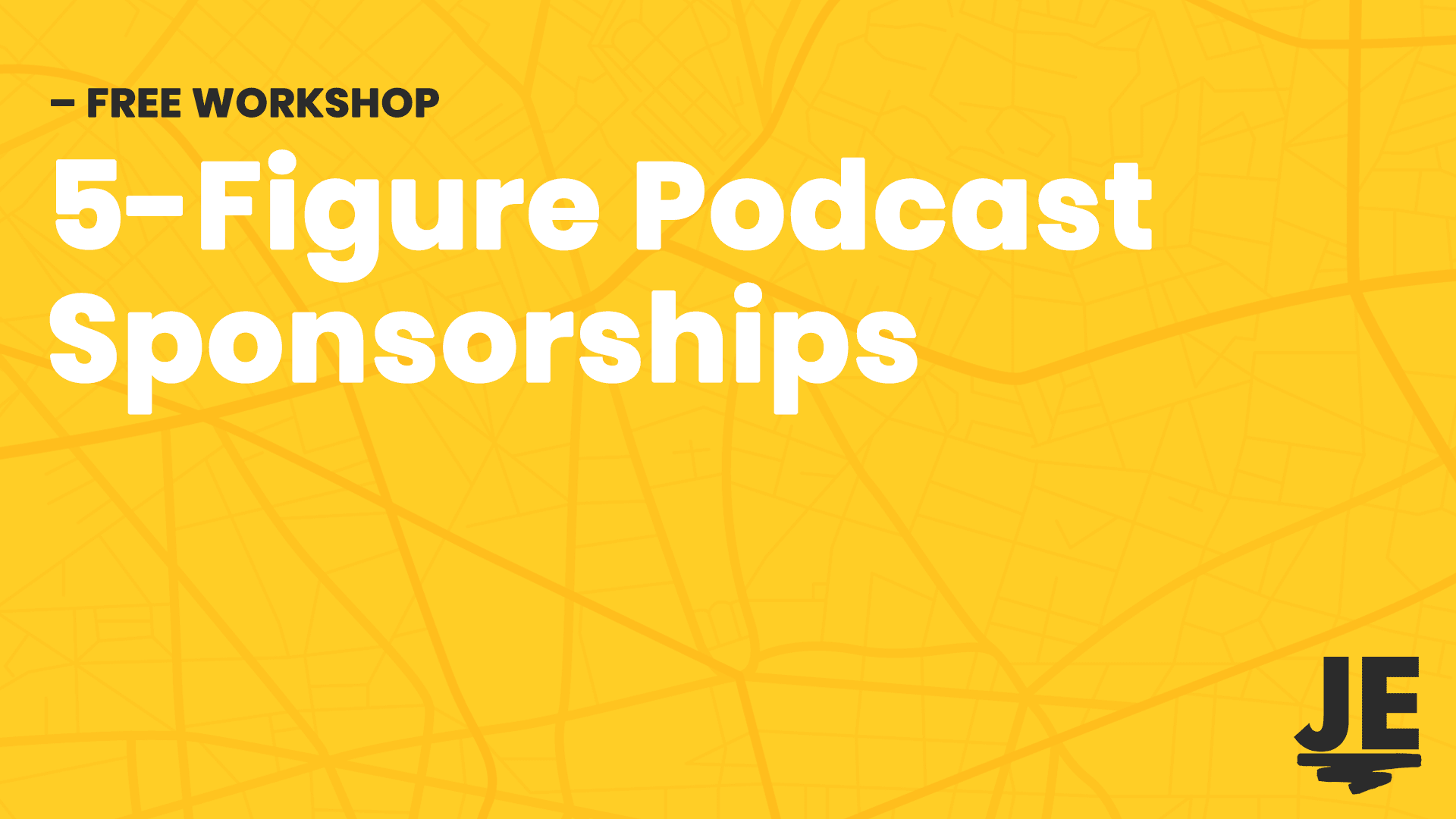 You don't need a thousands of listeners to make money from podcast sponsorships.
What you need are the right listeners, and the right strategy.
The good news is that you probably already have the right listeners.
This workshop will give you the right strategy.
Further Resources & Inspiration
Subscribe to the Scrappy Podcasting Newsletter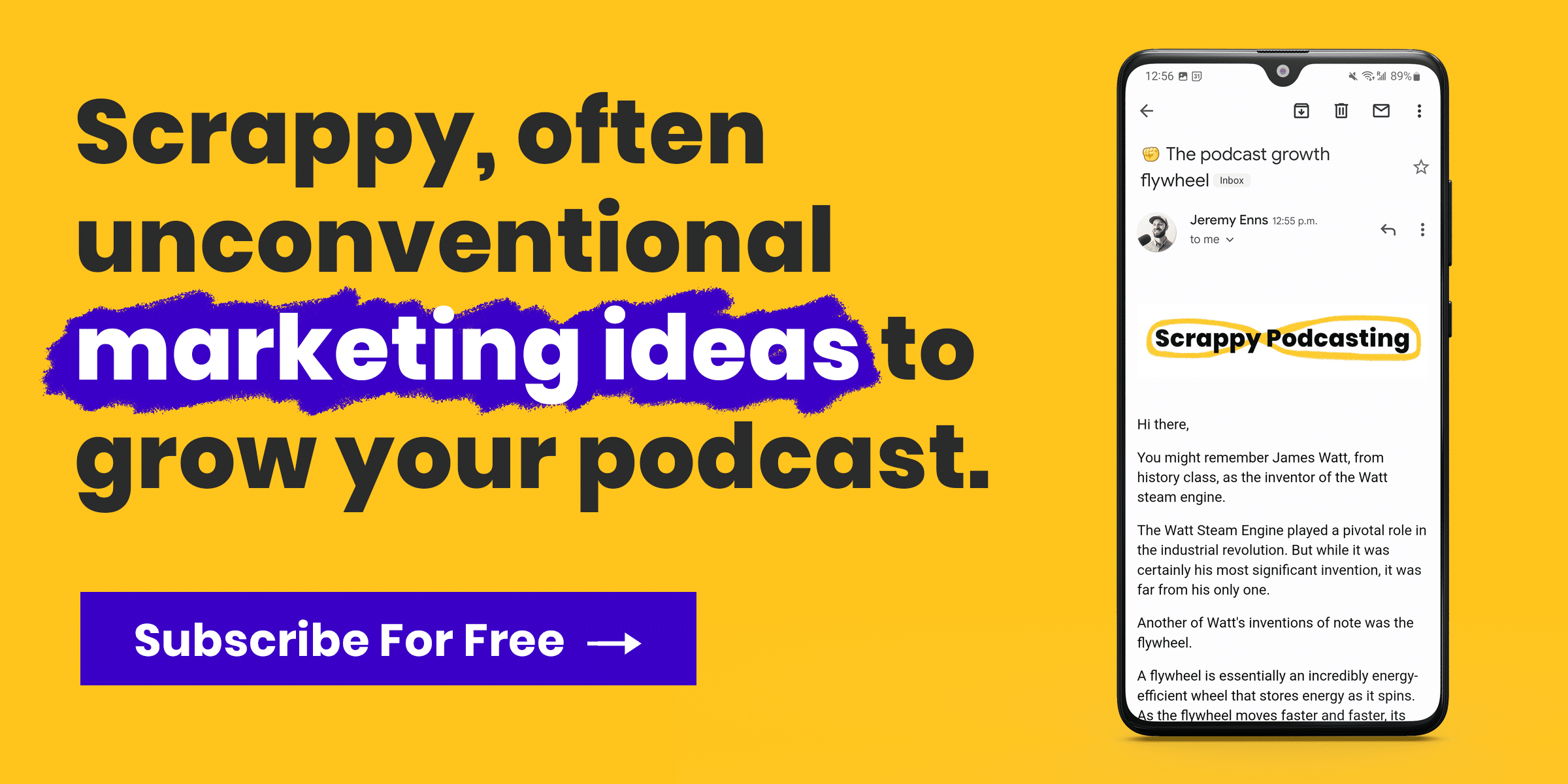 Grow your show with one 2-minute idea per week on how to punch above your weight as an underdog podcaster.