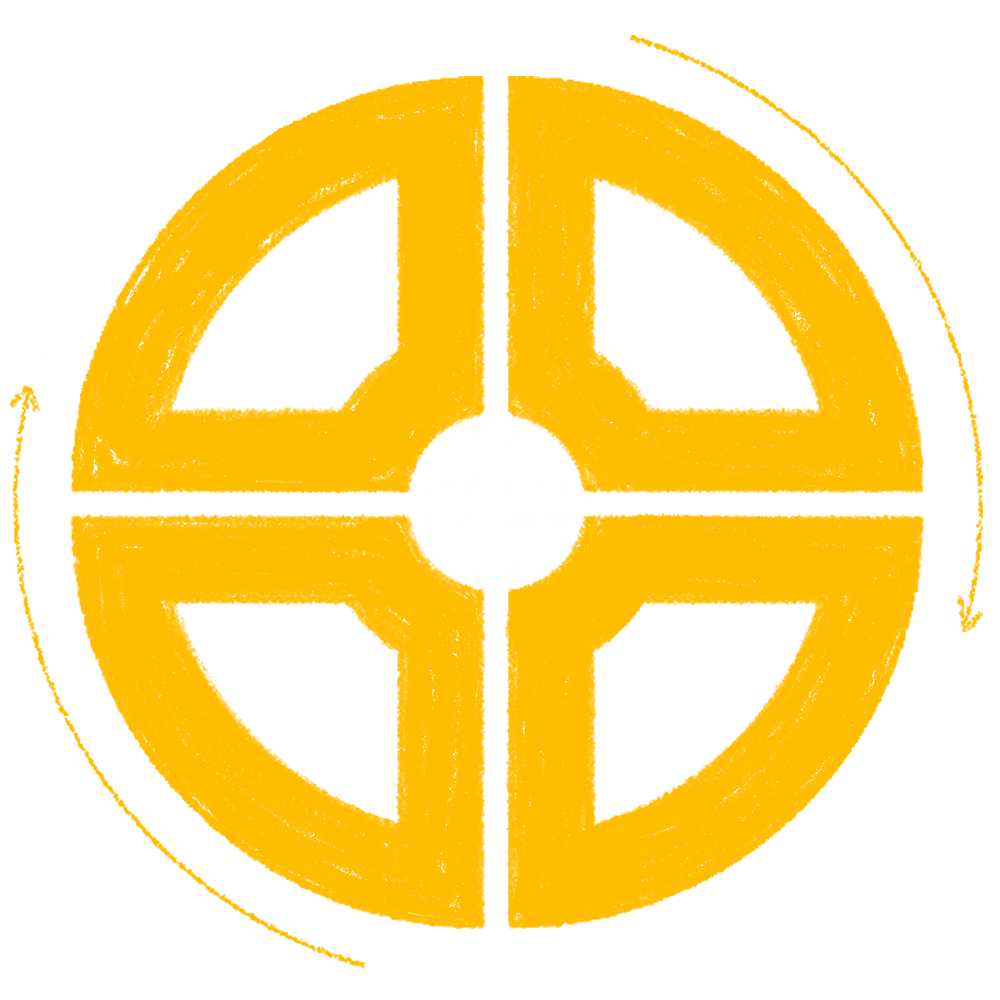 Let's Build Your Growth Engine!
On this page, you'll find all the information you need to access the Content Growth Engine Workshop when it goes live.
By the time you finish reading this, you should have received your official welcome email titled: ⚙️ [CGE] Thanks for signing up!
To ensure you receive the link to the live call as well as to the replay, please ensure you whitelist this email.
Here's how:
Gmail: Please drag this email from the promotions tab to your primary inbox.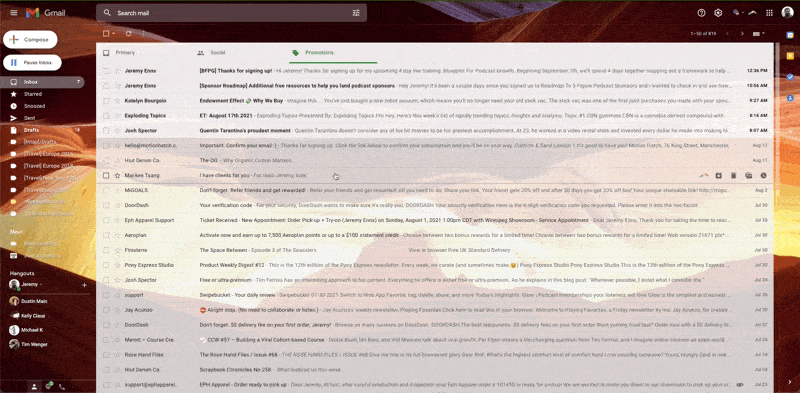 Mac Mail: Add my address to your VIPs.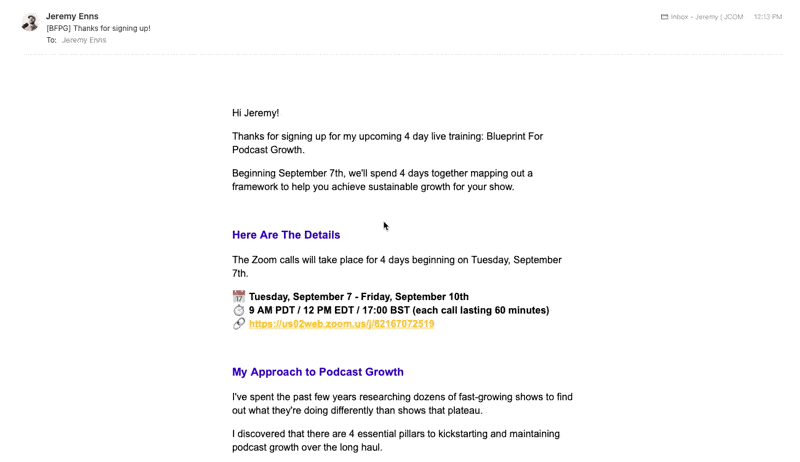 2. Access The Live Sessions
The live calls will take place on Zoom on Tuesday, December 5th.
Here are the details:
📅 Tuesday, December 5th
⏱ 8:30 AM PT / 11:30 AM ET / 16:30 GMT (call lasting 90 minutes)
I'll be sending out a couple of email reminders containing the Zoom link leading up to the live call.
3. Complete the Pre-Workshop Survey
Before we get started, would you mind taking 2 minutes to ​answer a few short questions​ about where you're currently at with your business when it comes to content marketing?
Your answers will help me make sure the workshop is as relevant as possible to your current challenges.
If you run into any issues while accessing the workshop materials, please reach out to me personally at jeremy (at) podcastmarketingacademy.com and I'll be happy to walk you through the setup process!